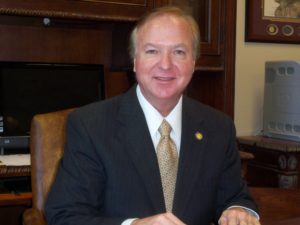 November 14, 2017 While Ben Anderson has not had a personal experience with organ donation and transplantation, the Okaloosa County Tax Collector and his employees are committed completely to the cause.
"It's such an honor to participate in the Donate Life program in Florida," said Anderson. "It's one of the most incredible programs that our government office has the opportunity to participate in. It's a great honor to be able to encourage our customers to share in a way that can improve and add quality to the lives of others."
Interviews that Anderson has done with organ and tissue recipients run throughout the day on the closed-circuit TV monitors in their offices, so customers waiting to be served see and hear the donation message as they wait.
Anderson says one of the reasons he and his staff are so dedicated to the cause is because the need now has a face.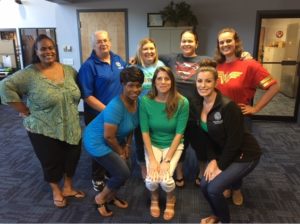 "Okaloosa County has those that have received heart transplants, liver transplants, and what we see and understand is that these are neighbors of ours," he said. 'Where we saw the quality of their lives in absolute decline, through organ and tissue donation, they've been refreshed and given new life."
When the employees began to see that the people they served were often the same people in need of a life-saving, or life-improving transplant, it became even more real to them.
"All of us realized that it wasn't just an opportunity to participate in a great cause, but actually to reach into the community and help those that we serve every day," Anderson said.
The Okaloosa County Tax Collector's office is routinely among the top five counties in Florida in the percentage of their customers who register to be donors, which averages 67 percent – almost 20 percent higher than the national average.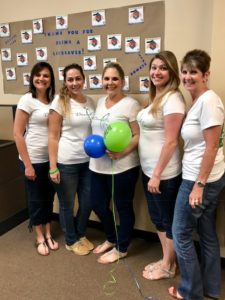 http://lifequestfla.org/wp-content/uploads/2017/08/lifequest_logo.png
0
0
Kathleen Giery
http://lifequestfla.org/wp-content/uploads/2017/08/lifequest_logo.png
Kathleen Giery
2017-11-14 10:38:06
2017-12-20 13:52:47
A Champion for Donation