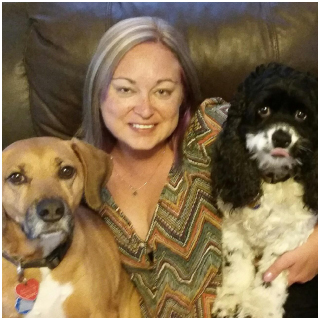 Ashley Kennen
"It was my second chance at life, but my first chance at breathing," Ashley Kennen, 31, said, looking back on her double-lung transplant.
Ashley was born with cystic fibrosis, a life-threatening disorder than damages the lungs and digestive system. In spite of cystic fibrosis, Ashley had an active upbringing. She was a four-year member of Gainesville's Buchholz High School marching band, and she played the clarinet.
READ MORE ABOUT ASHLEY KENNEN
Ashley attended Santa Fe College where she met her future husband, Jonathon. The two married in 2008.
Everything was wonderful for the two newlyweds, until Ashley caught debilitating pneumonia in October 2009. Her weight dropped to 80 pounds, and she was constantly on oxygen.  Ashley's only option for survival was a double-lung transplant.
Ashley was listed for a transplant for only six weeks when she received a phone call saying she would be receiving her transplant.
Ashley has achieved many goals post-transplant. She became a registered cardiac sonographer. She fostered four children, adopting three of them. She has also trained four therapy dogs.
"I just want to tell my donor family 'thank you,'" Ashley said. "I want to make my donor and her family proud."