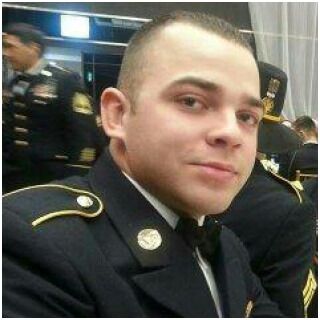 Christopher Mendez
"Christopher was a good-hearted soul and kind to everyone," his mother, Moraima Mendez, said.
Christopher Mendez, 22, was a United States Army Private First Class Senior Medic. While on military leave from Korea, he was in Florida visiting his mother for her birthday when he was involved in a fatal car accident in Ocala.
READ MORE ABOUT CHRISTOPHER MENDEZ
At that devastating time, a decision Christopher made years prior came into play.
"I remember the day he decided to be an organ donor when getting his driver license," his mother said. "He said, 'Mom, if something were to happen to me and my organs can help someone else, why not be an organ donor? I can't do anything with them.'"
Christopher's kind-natured, giving spirit was able to live on, as he was able to donate his heart, liver, both kidneys and one lung to four recipients who ranged in age from 35 to 73 and included a military spouse.
Christopher's dream was a 20-year military career, and while that goal was tragically cut short, Christopher continues to be an American hero, both for our country and for those whose lives he saved through organ donation.
"He was an incredible person," his mother said. "I will forever be proud of Christopher."