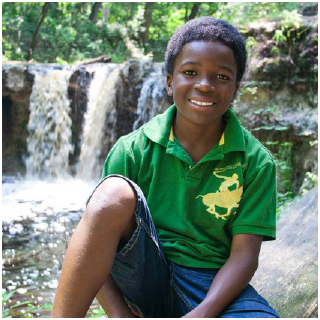 Davion Smith
Davion Smith, a 13-year-old student at Lake City's Richardson Middle School, was known for his genuine kindness and sense of adventure. He was a gifted athlete, and he was on the football, basketball, track and wresting teams.

 WATCH THE VIDEO OF DAVION'S STORY
READ MORE ABOUT DAVION SMITH
Davion was two days away from starting eighth grade when he entered into eternal rest on August 21, 2012.
"Davion always had a smile on his face," said Charita Johnson, Davion's mother. "He was always loving. He was always caring."
After his death, Davion's generous, loving legacy continues, as Charita chose for Davion to be an organ, tissue and eye donor.
"I felt that Davion would want to be an organ donor because he was a giver at heart," Charita said. "I believe if he had lived long enough to make the choice on his own, he would have wanted to give the Gift of Life."
Davion's life-saving gifts include the donation of both his kidneys and his liver, and the recipients range in age from 47 to 69 years old. He also enhanced the lives of many others through tissue and eye donation.
Charita is an outstanding advocate for organ, tissue and eye donation, and she encourages others to support the cause.
"I believe everyone deserves the Gift of Life if they can have it," she said. "Many people lose loved ones due to the lack of organ donors. Through donation, I believe you live on by giving someone else life."