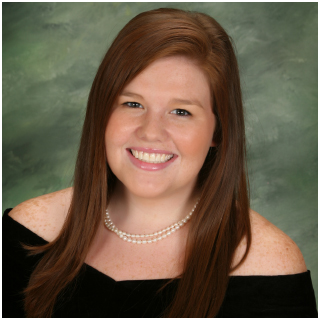 Madison Hair
While growing up near Panama City, Florida, Madison Hair had many interests, including holiday celebrations, travel and shopping, but one passion she was adamant about was organ donation. Madison was thrilled when she received her driver license showcasing that she was an organ donor.
READ MORE ABOUT MADISON HAIR
In a public speaking class, Madison wrote about organ donation, and the closing paragraph read, "By becoming an organ donor, you can save someone else's life after you are through with your own. You can give the gift of life."
Madison, a 19-year-old college student, was involved in a fatal car accident on June 22, 2012, in Bay County. As grief-stricken as the Hair family was, they wanted to be sure Madison's wish to be an organ donor would be honored.
Madison's parents recall, "When we knew our daughter was not going to survive, we added the organ recipients to our prayers. We didn't know who would receive Madison's organs, but we knew that within days several deserving people would get a very special phone call. We always discussed organ donation as a family, and we all decided that if the difficult decision had to be made, we would choose organ donation."
Madison's beautiful smile will be missed but never forgotten, as her love of life continues in those who knew her. Her legacy lives on through the gifts of life she gave to those who needed a miracle. Madison saved four lives through her gifts which included the donation of her heart, liver, kidney and both lungs.
In a letter to the recipients, her mother, Jody, wrote, "We hope that you not only received Madison's organs, but we hope you also received her wonderful smile… her smile was contagious and would brighten anyone's day! When you see your scar, we hope Madison's gift to you will bring a 'Madison smile' to your face."