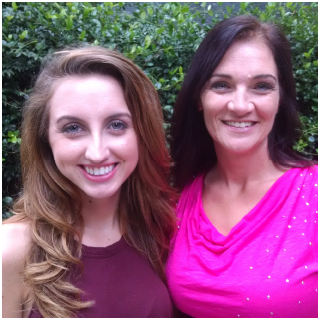 Raivyn and Annie
Raivyn Summerfield was 10 when she learned about organ donation. It was after a family member passed away, and her mother explained how a person can save lives after they die. Raivyn then became a determined advocate for donation.

 WATCH THE VIDEO OF RAIVYN AND ANNIE'S STORY
READ MORE ABOUT RAIVYN AND ANNIE
"She was relentless on the subject," Hessley said. "Raivyn would educate anyone about donation by looking them in the eye and asking the person directly, 'Are you a registered organ donor?'"
On April 19, 2012, Raivyn was riding an ATV with friends near her home in Live Oak when she was in a terrible accident. She was airlifted to the Trauma Center at UF Health Gainesville. Sadly, three days later, Raivyn died. On the darkest day of Tracie Hessley and her family's lives, their "Rai" of sunshine went on to save and enhance many lives through organ and tissue donation.
Raivyn donated organs to four people, ranging in age from 8 to 55.  Her heart went to an 18-year-old woman named Annemarie Ward.
Annemarie was just 7 years old when diagnosed with a rare heart disease that made walking a chore. In and out of the hospital most of her childhood, Annemarie was given her life back when she received Raiyvn's vivacious heart.
"I have a new heart and a new life," Annemarie said. "I am finally free. The generosity, kindness and warmth of Raivyn's family has been incredible."