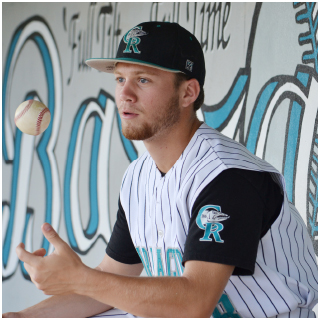 Danny Pino
Danny Pino was known for his loyalty, determination and compassion.
He was extremely athletic, and he began playing baseball at the age of 5. He played varsity baseball for four years for Miami's Coral Reef Senior High School. Danny's baseball talent was recognized, and the United States Merchant Marine Academy (USMMA) recruited him to join the team.
READ MORE ABOUT DANNY PINO
However, Danny's plans would change. Since Danny was a young boy, he was profoundly moved by the events of September 11. His dream became to serve his country. He transferred to Florida International University and joined Army ROTC, receiving his combat uniform on September 11, 2014.
Days later, while visiting friends in Tallahassee, Danny was struck by a car. He passed away on September 28 at the age of 19.
Following his death, Danny saved three lives through the gift of organ donation. Through the heroic donation of both his kidneys and his liver, Danny saved a 7-year-old boy, a 12-year-old boy and a 63-year-old man.
"Danny was adamant about serving others," said his mother, Peggy. "Since his childhood, his dream was to serve his country. While he didn't get to do that, he served humanity by wanting to donate his organs. We are proud of his legacy."